Events
On May 21, 2022, Ekoios successfully organized Dynamic Day 2022. After a long suspension period of team building activities because of the Covid-19, Dynamic Day 2022 is an opportunity for Ekoios-ers to get closer, exercise, and have memorable experiences after working hours. This is also the beginning activity for an exciting and vibrant summer of Ekoios.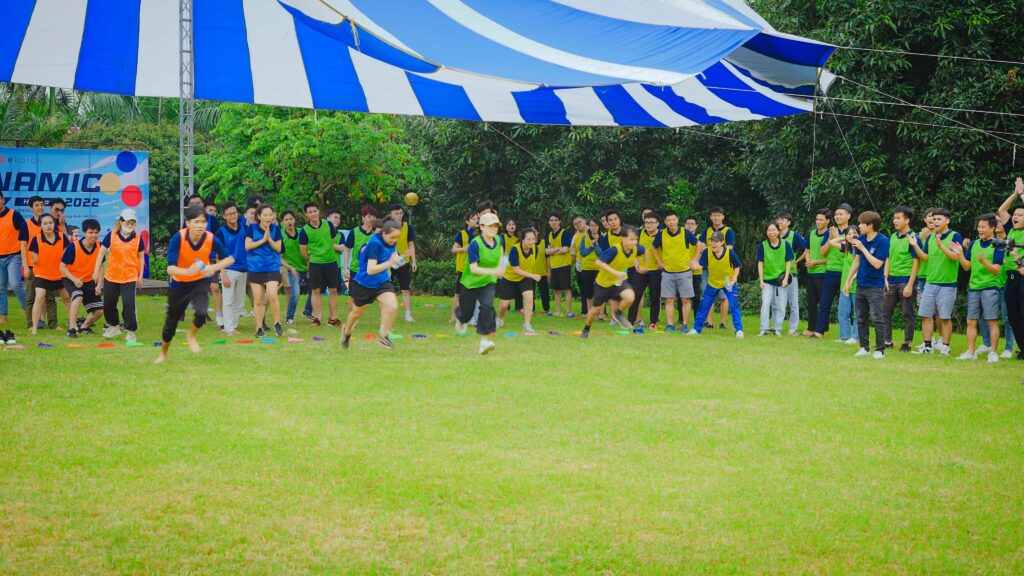 With the spirit of "work hard, play harder", together, nearly 100 Ekoios-ers created an unforgettable Dynamic Day with lots of fun and laughter. The highlight of the event was team-building games, which helped Ekoios-ers get close to each other and have many laughs. Besides, at Dynamic Day 2022, Ekoios-ers also received a ticket to return to childhood with traditional folk games. Attractive gifts with a total value of up to 15 million VND were also one of the unique and attractive points of the event. Before going back to Hanoi, a hearty lunch at Loc Vung MangoPine restaurant was a great treat for everyone.
After the event ended, many Ekoios-ers expressed their satisfaction and interest in Dynamic Day 2022, as well as their wishes to have more team-building activities like this in the future.
Given the great success of the event, Ekoios's management aims to make Dynamic Day an annual team-building activity, making it part of the unique culture of Ekoios, showcasing the spirit of youth, dynamism, and enthusiasm of the Ekoios family.
Get the best insights to your inbox
Sign up today and we will email you the latest articles every week
I would like to receive communications about Ekoios tailored to my interests and preferences, including latest news about products, services, events and promotions. For more information, please see our Privacy Policy.
Get the best insights to your inbox
Sign up today and we will email you the latest articles every week
I would like to receive communications about Ekoios tailored to my interests and preferences, including latest news about products, services, events and promotions. For more information, please see our Privacy Policy.