NFT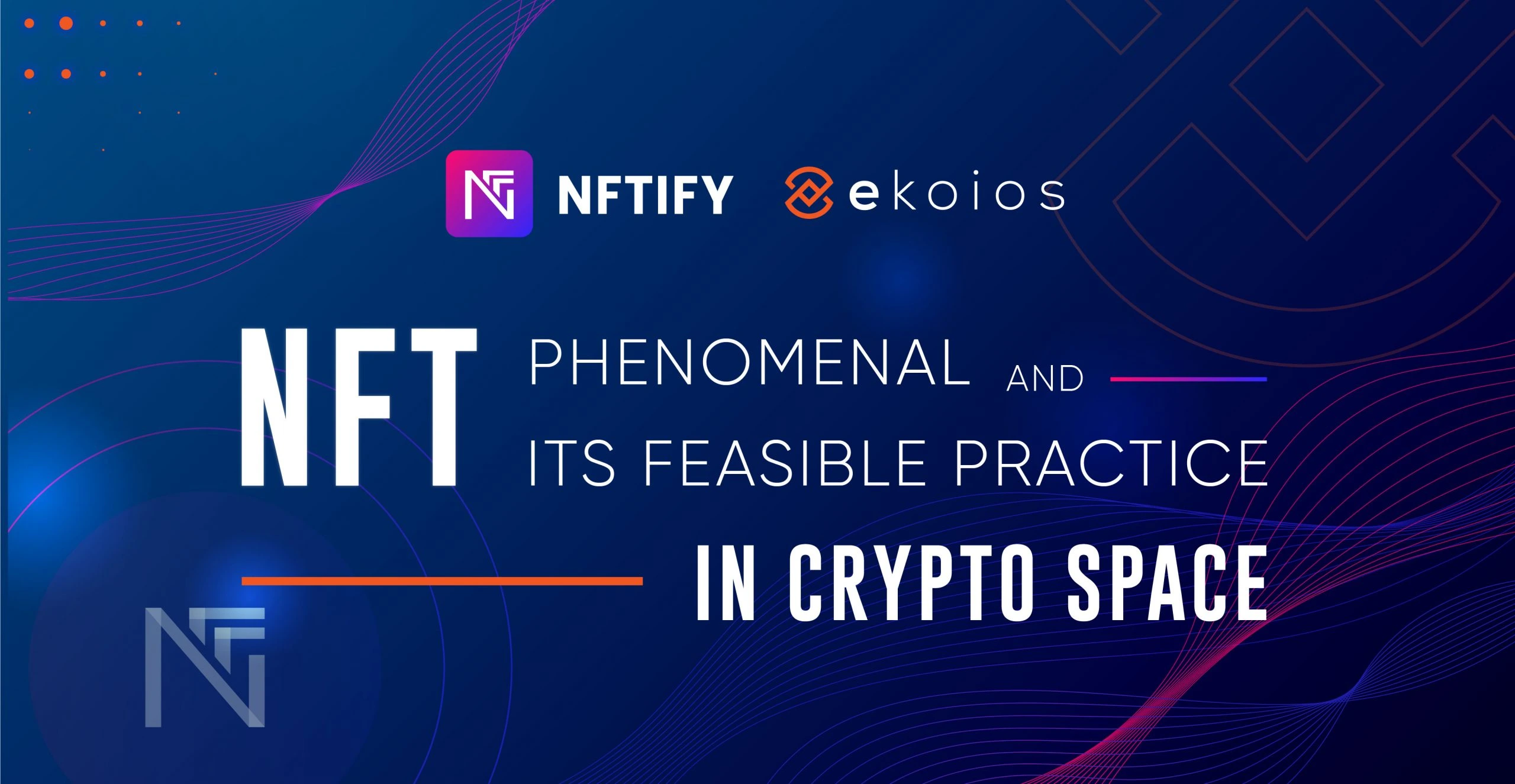 Table of Contents
2

Promising values of NFT

3

Active NFTs across viable industries

4

Notable NFT projects from Ekoios
Along with the massive prevalence of Blockchain technology in the modern era, many new digital concepts come into the spotlight. One of the most popular terms in recent times is NFT. In fact, NFT is not a novel name given that well-known NFT projects even existed from 2017-2018, making a huge splash across the cryptocurrency community. So what's NFT meaning and why does it win massive popularity in the crypto space? 
NFT Meaning
NFT stands for Non-Fungible Token, meaning a crypto utility stored on the blockchain to represent a unique asset.
Economically, non-fungible assets denote something with units that are distinct and unique. In everyday life, there are myriad things that we want to distinguish from others such as driver's licenses, inheritance letters, or works of art, which are impossibly faked and copied by someone else. Meanwhile, a token is understood as a utility that encrypts any product, making it tradable on the blockchain platform. Briefly, the ultimate purpose of NFT is to focus on the unique product, tokenization it, and making it changeable in Blockchain. This could lay the groundwork for the new and vibrant market as it visibly targets the consumer psychology that favors the product's uniqueness. So, what are the advantages of NFT that make it so widespread in the digital market?
Promising values of NFT
One of the most notorious advantages of NFTs is their application in the ownership of digital products. Ownership in the digital field sooner or later will flourish in a technology-driven world. For clarity, a person can build up or own a domain but this domain can easily be hacked; meanwhile, with the solid base of blockchain technology, the property is completely his/her own.
Another benefit of NFTs is that they can be easily traded without prohibition. This is one of the key factors that make the transfer between assets-based NFTs become more valuable in the future. For instance, a person has a painting and wants to sell it to the US or France, but the condition is not feasible as he/she may encounter problems related to transport regulations and operation. Meanwhile, thanks to NFTs, that person only needs 1 click on a computer to shift the property to anywhere on earth.
Finally, NFTs have an important factor that opens the door for tokenization, which is anti-tampering. According to this unique nature of Blockchain, people will no longer have to worry that the item is likely to be faked due to its unique version.
Active NFTs across viable industries
There are plenty of practical fields that see the remarkable prospect and thriving of NFTs, which can be listed as:
Art: The copyright issue with works of art is always a legal hot potato among artists, especially in the digital age. However, the appearance of NFTs probably plays a key role in solving this problem. In fact, with the application of NFTs, a person can transform, for instance, a painting into a digital version in Blockchain with the ownership history and identifier code, hence demonstrating his/her eternal and exclusive possession. Even though any digital product can be copied, no digital copy will be like the original because blockchain will reflect only one NFT.
Gaming: This field witnesses a significant application of NFTs over the years. When a player plays a game, no matter how much money he/she invests into the game, the in-game characters and items are merely in the possession of the game publisher. Yet, on account of NFTs, a player can really take up his/her own characters or items in the game.
Read more: The powerful NFT Minting System for Starry Trainee project
Information and identity: Facebook, Google, or advertising organizations, regularly, are gaining a lot of benefits through selling user data from facial recognition, diploma history, or medical data. Nevertheless, NFTs can help a person to record his/her personal data and to have outright ownership of this information.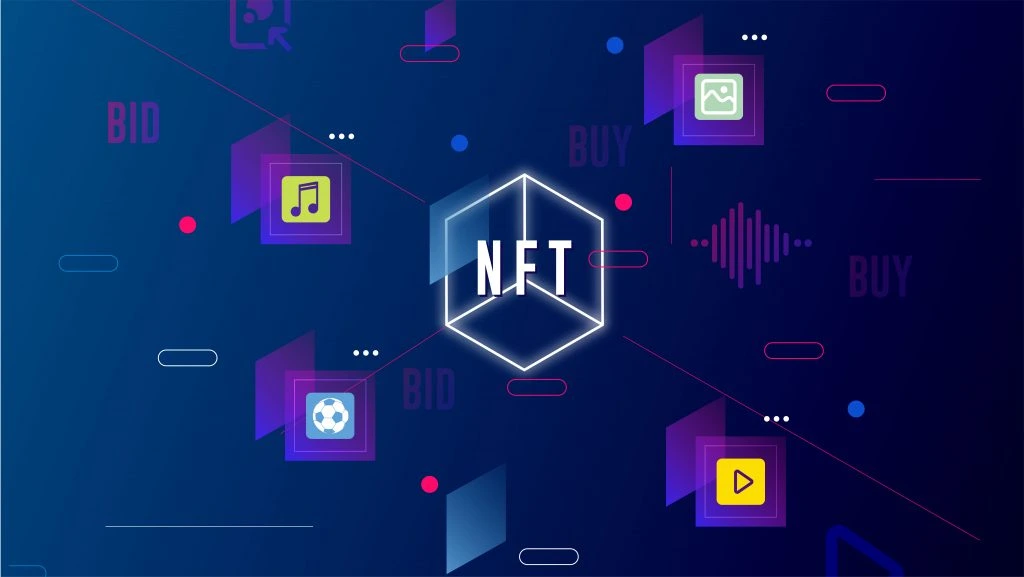 Notable NFT projects from Ekoios
The growing presence of NFT projects among large industries such as art, game, and personal identity shows a great prospect of NFT down the line. More and more NFT collectors take part in this lively market and an array of NFT projects has emerged to contribute their part to this digital space endeavour. Most notable is Ekoios, the blockchain leading company in Vietnam, with longstanding experience in Blockchain technology and software services from web/mobile development to AI. Ekoios group so far has developed a plethora of advanced NFT projects with prestigious customers from US, Korea, Singapore, and Japan, winning a sustainable reputation globally. Our diversified NFT products include NFT marketplace, NFTify, NFT software and plugins, auction platform, token launching, and NFT consulting service, which helps Startups and Enterprises to fully exploit the power of blockchain technology and NFT market.
Read more: What Is A White Label NFT Marketplaces — A Beginner's Guide
One of our remarkable NFT projects is NFTify, the all-in-one platform helping businesses to establish their own store without code. With a few clicks, anyone can be ready to mint and sell their NFTs. NFTify is our long-cherished project, evolving from an outlined idea to a critical and accelerating master plan that gives a great emphasis on crypto space. We have a strong BA team that helps to turn the idea into real practical usage. This team has carried out extensive research and concrete business requirements around the NFT market and user behavior to build the most complete prototype. Our design renovated the prototype to assure NFT store has great user-friendly experience and eye-catching features. Hence, users who sign into the store have attainable templates at hand to customize their ideal layout and brand style. From a well-developed design, the developers build a comprehensive system and conduct periodic testing processes to assure product quality and flawlessness. Strikingly, NFTify is built on Polkafoundry for Polkadot, a Substrate-based parachain optimized for NFT and Defi apps. So, the costly Etherum gas fee is non-existence. Another great thing about NFTify is that it constructs a bridge to exchange NFTs on other parachains like the Binance Smart Chain, Etherum, helping NFT collectors have more freedom to choose their network to operate on. 
NFTify is just one of many prospective NFT products and services in Ekoios. Plenty of those are demonstrating great applicability in the NFT field and helping enterprises resolve the difficulty with the NFT operation market. With our team of talented, experienced experts working in blockchain development for numerous years, we surely bring you the trusted entry to NFT marketplace and help you to solve any technical and managerial difficulties along the way. 
If you need our solutions and consultants to grow your NFT business, we are ready to help. Get in touch with us via email: contact@ekoios.vn or Telephone: +84-24-6658-3530.
And don't forget to follow our page ekoios.vn and socials to stay up-to-date on the latest NFT market news, our products & services, blockchain news, and crypto event updates.
Get the best insights to your inbox
Sign up today and we will email you the latest articles every week
I would like to receive communications about Ekoios tailored to my interests and preferences, including latest news about products, services, events and promotions. For more information, please see our
Privacy Policy
.
Get the best insights to your inbox
Sign up today and we will email you the latest articles every week
I would like to receive communications about Ekoios tailored to my interests and preferences, including latest news about products, services, events and promotions. For more information, please see our
Privacy Policy
.
Table of Contents
2

Promising values of NFT

3

Active NFTs across viable industries

4

Notable NFT projects from Ekoios