Events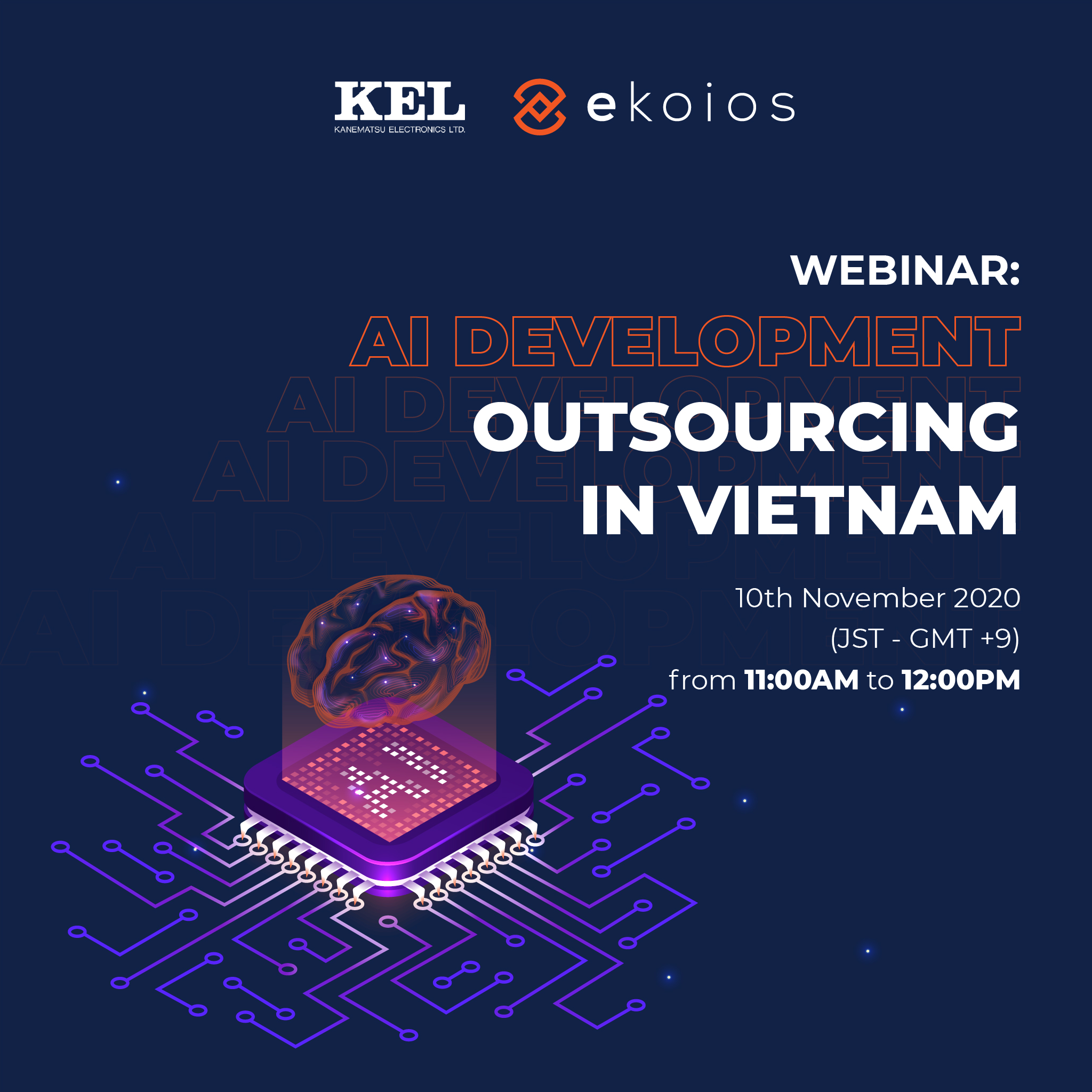 Product cost and quality always play an important role in any technology project. With highly-skilled, cost-advantage IT workforces and a business environment which is stable in both politics and economics, Vietnam is becoming a reliable place for technology investments, including AI projects.
As a technology partner of Kanematsu Electronics LTD., Ms. Nikita Ngan Nguyen of Ekoios Technology will provide you valuable insights and opportunities of outsourcing AI projects to Vietnam during the webinar.
The session will take place from 11:00AM to 12:00PM (JST – GMT +9) in 10th Nov 2020. Don't miss it, register with us now!Detailed event information & registration here (Japanese).
Get the best insights to your inbox
Sign up today and we will email you the latest articles every week
I would like to receive communications about Ekoios tailored to my interests and preferences, including latest news about products, services, events and promotions. For more information, please see our Privacy Policy.
Get the best insights to your inbox
Sign up today and we will email you the latest articles every week
I would like to receive communications about Ekoios tailored to my interests and preferences, including latest news about products, services, events and promotions. For more information, please see our Privacy Policy.