Announcements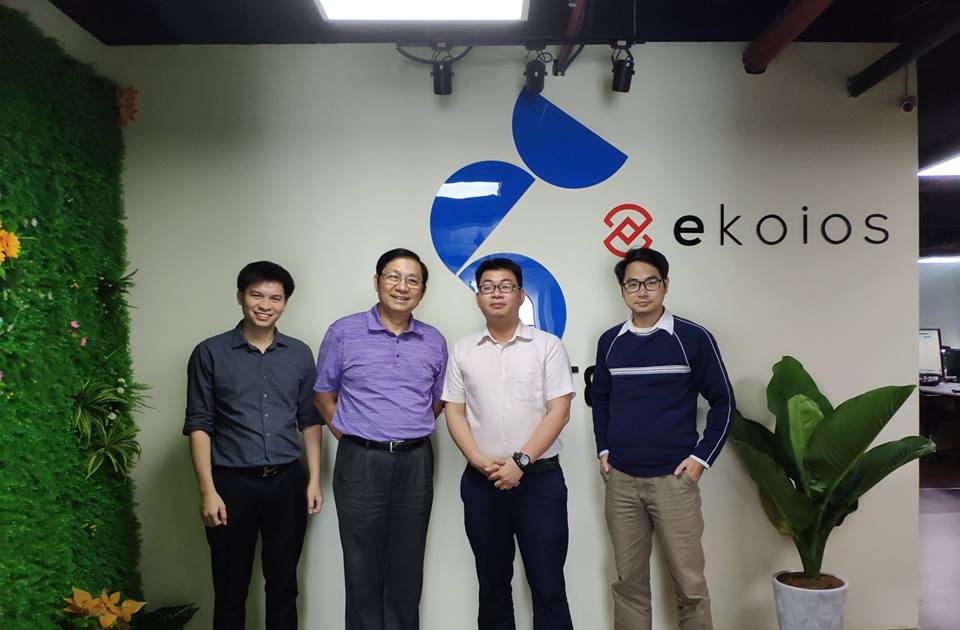 Today, Ekoios is honored to welcome Mr. Hung at our Hanoi office and have him shared valuable business experience in the software industry. He is a senior in Vietnam software industry, Vice President of VINASA (Vietnam Software Association) and Chairman of VJC (Vietnam-Japan Cooperation Club ).
About Mr. Hung
Mr. Hung is one of the first students from Vietnam studying in Japan since 1971. After graduating from Tokyo Maritime University, he went to Australia to study computer science. Mr. Hung has worked in many enterprises in the US and Japan such as Toyota, Mitsui, Why Not Creation etc. He also worked as a data analyst for The Australian Ministry of Industry before his role at VINASA.
Visit Ekoios's office
In this visit, Mr.Hung enthusiastically expressed his desire to help Ekoios become a strong large-scale company representing the software industry of Vietnam. According to his comment, so far, customers only know about Vietnam's software industry through a few big enterprises such as FPT, KMS etc. The total number of over 500 employees companies are counted on fingers. Therefore, we must do something to change this picture. Hung himself is running a company focused on high technology such as AR and VR. He is also interested in potential technology companies with strong technology profile like Ekoios.
Understanding that Ekoios has outstanding technology strengths in Blockchain, and AI, he  expresses deep trust in the future of Ekoios. He immediately put his will into action to support us by setting up an appointment with a potential client who is looking for a Blockchain partner for a large-scale project.
We believe that with the support from Vinasa and Mr.Hung, parallel with gaining trust from customers from all over the world, Ekoios will soon be on top of the software business and reach its 500 employees milestone.
Get the best insights to your inbox
Sign up today and we will email you the latest articles every week
I would like to receive communications about Ekoios tailored to my interests and preferences, including latest news about products, services, events and promotions. For more information, please see our Privacy Policy.
Get the best insights to your inbox
Sign up today and we will email you the latest articles every week
I would like to receive communications about Ekoios tailored to my interests and preferences, including latest news about products, services, events and promotions. For more information, please see our Privacy Policy.