The Challenges
Our client ran several gold mines in Myanmar and wanted to adopt crypto-application to liquidate their gold productions. In essence, they required us to convert real gold to digital assets – Myanmar Gold Coin (MGC), on the blockchain.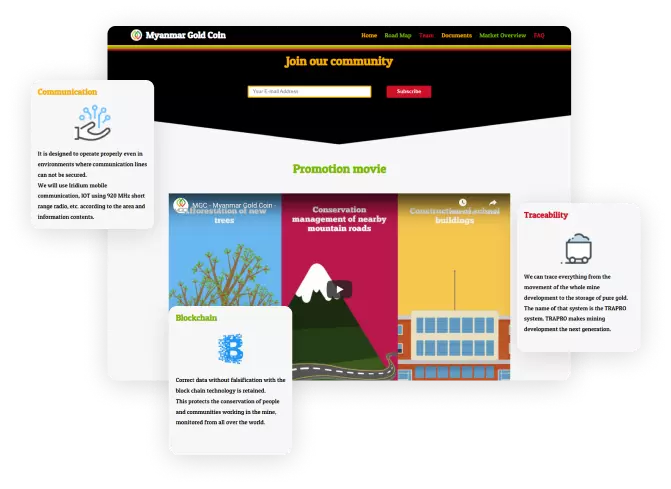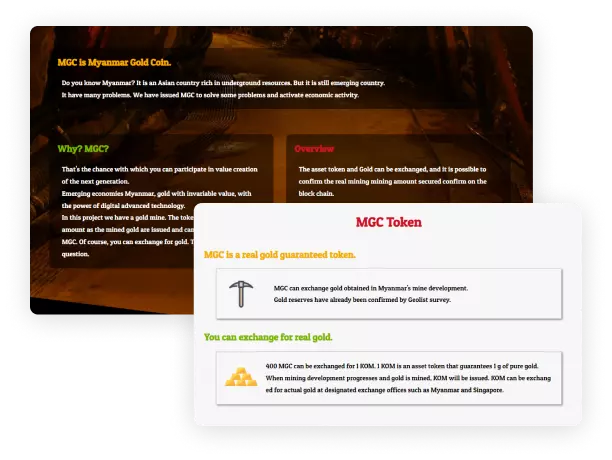 The Solutions
Ekoios tackled the project with our team of experts in business, development, and testing. The team chose Ethereum, ERC20, NodeJS, and PHP as the primary tech used for this cryptocurrency project.
We also developed the maintenance and management of gold-converted-MGC by blockchain technology.
Information regarding the mining process would be loaded and recorded on the blockchain, lending the coin credibility with uninterrupted data.
A hardware wallet was also part of the development project to help users store, retrieve, and trade their MGCs.
The Results
The unique Myanmar Gold Coin successfully went live after 3 months of development.
Subsequently, the cryptocurrency blurs the line of physical and digital assets for a new & improved liquidity approach for their gold production.
🔎 Looking for something similar?