About The Client
Glocaly is a high-end property investment platform owned by the Japanese company Lead Real Estate Co., Ltd. Using advanced AI and AR/VR technologies, the platform is innovating how people experience and purchase cross-border properties. As a Glocaly member, users can enjoy exclusive deals in housing, lands and hotels, along with other membership perks.
The Challenges
In real estate, especially the high-end segment, KYC is a crucial process to verify sellers, buyers, and the financials involved. Glocaly initially employed the traditional method that requires applicants to send their forms and documents via post. Even though it guarantees security, it poses a tedious and time-consuming task for all parties involved.
To modernize the KYC process while upholding the security standards, the Glocaly team decided to develop their own electronic KYC (eKYC) and asked for assistance from Ekoios.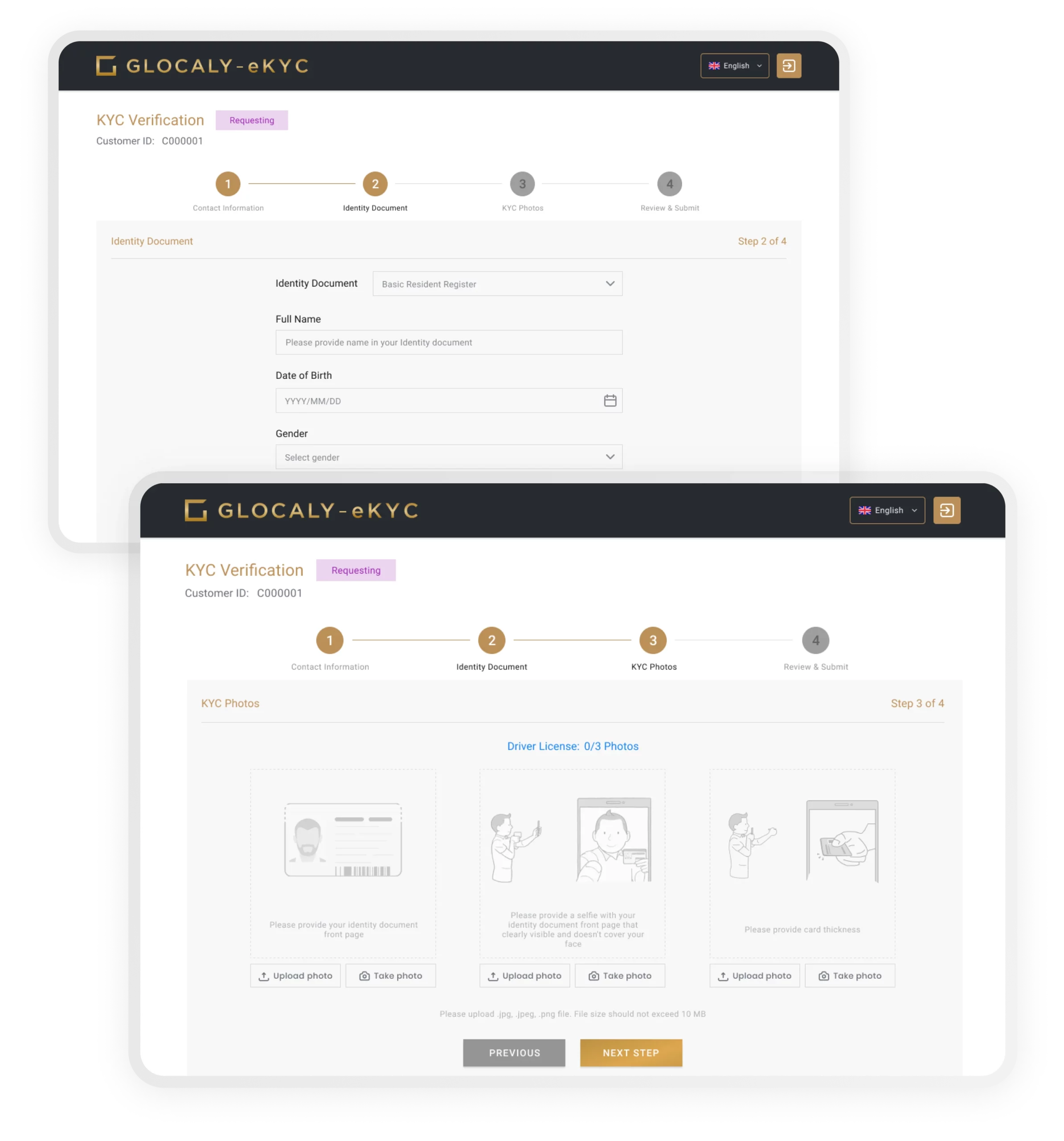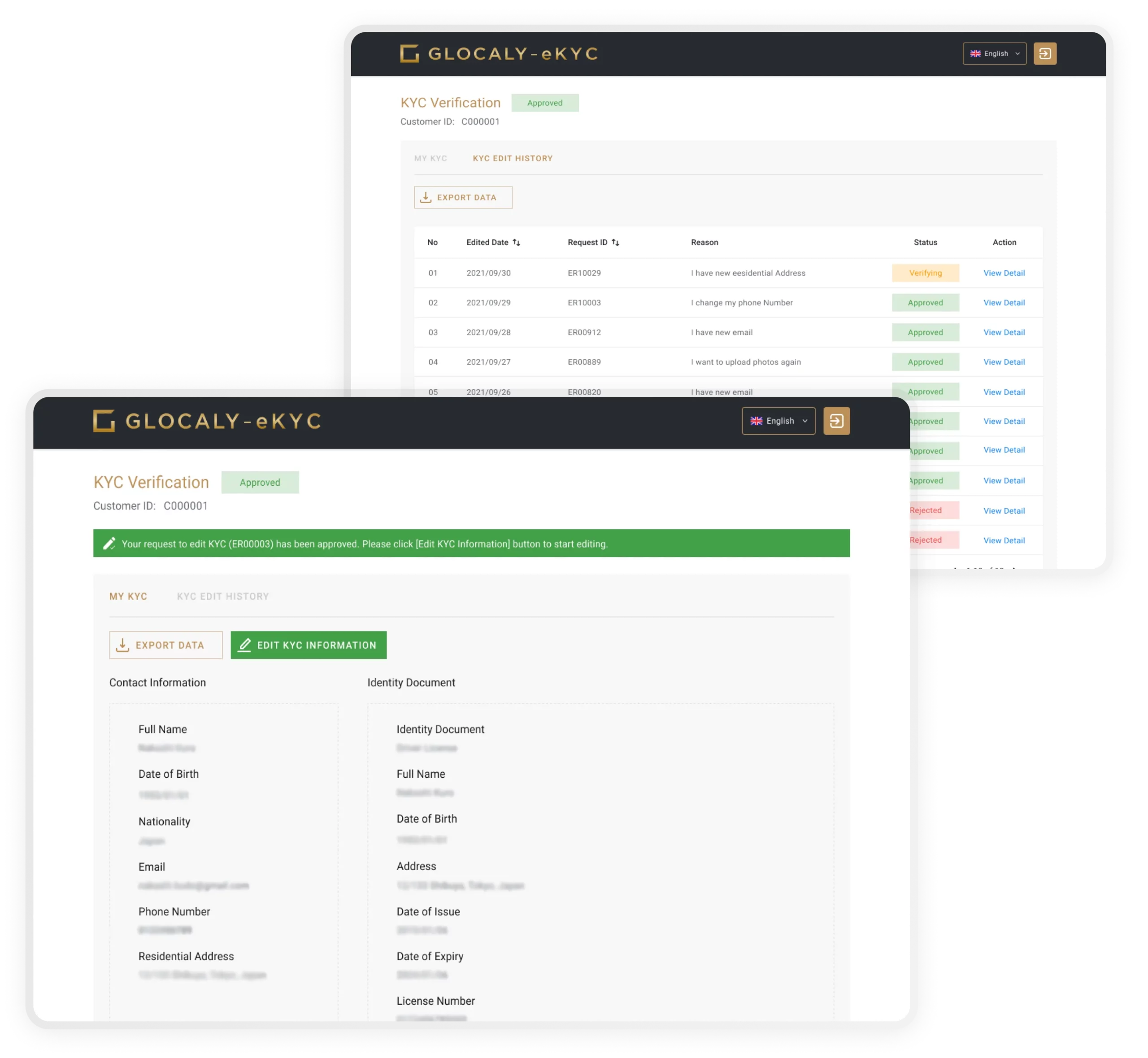 The Solutions
A compact team of 5 Ekoios specialists was entrusted with the project. To make sure every document type and approval requirement is accounted for, our Business Analyst worked closely with the Glocaly team to sample and categorize applications. Afterward came UX/UI design and website system development, with Glocaly kept updated weekly on the progress.
We defined the prominent features of the eKYC including:
User signup can be done via verified email or international phone number

Multiple-step application with auto-checking and formatting

Document upload via file selection or device camera 

Users can request to edit their information and access the edit history
User information is stored in an on-premise database, which the Glocaly team can swiftly integrate existing data for easier management. The development team also ensured that the identification process complies with country-specific security regulations. 
The Results
After 10 weeks of development, the eKYC system was successfully launched at https://glocaly-ekyc.com/. Say goodbye to print jobs and shipping fees, as users are now able to fill in their information and upload documents within minutes.
For the staff at Glocaly, this means less paperwork, better data management, and another step toward digital transformation.
🔎 Looking for something similar?