About The Client
Blockchain Japan is one of the first crypto development service providers in Japan. Their expertise has inspired the crypto movement beyond Japan's border with oversea partnerships in Hong Kong and Vietnam.
BitcoinVALUE Wallet is a FREE, client-side adaptation helping you interact with the BitcoinVALUE blockchain easier, faster, and more secure.
The Challenges
With previous successful collaborations, Blockchain Japan came up to us with their wallet development vision.
Our client needed a wallet that supports users of all sizes and connects them to experience seamless crypto transactions cross-platform.
Blockchain Japan's representative stressed the time-sensitive aspect of the project with high-quality control as the wallet was near and dear to their reputation.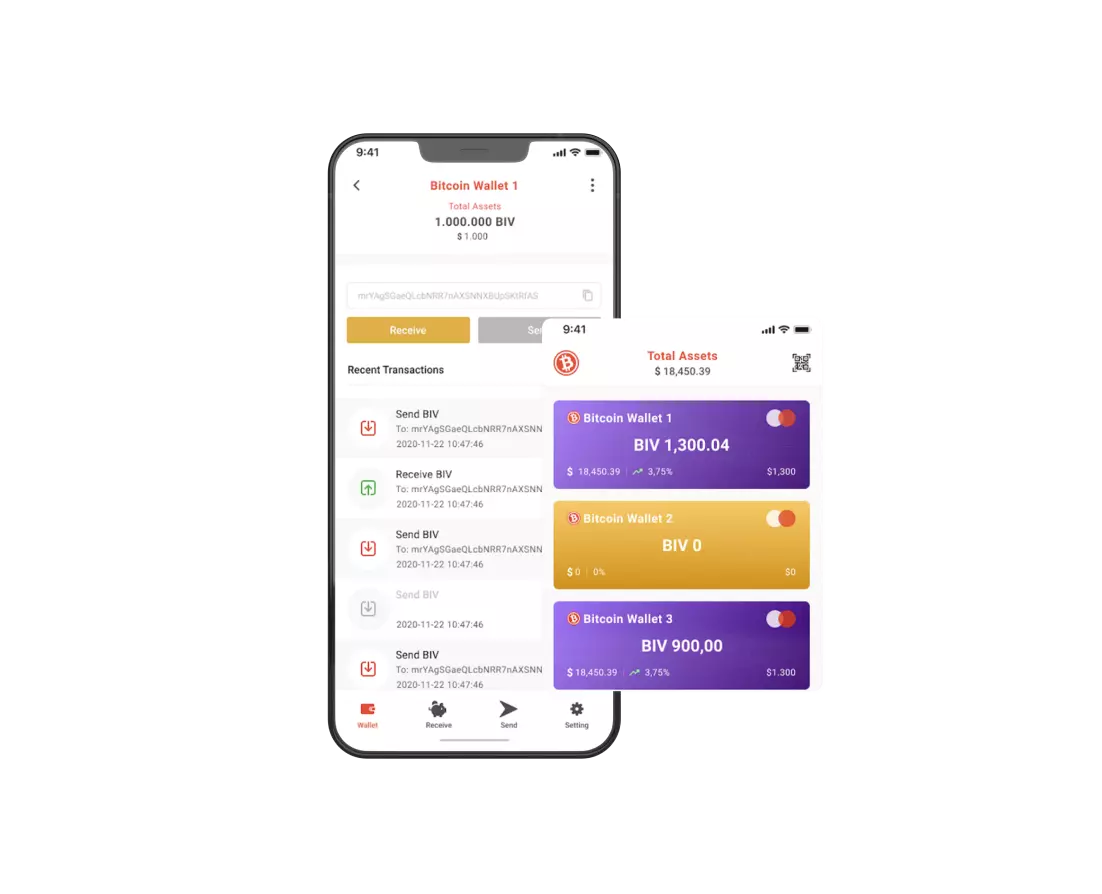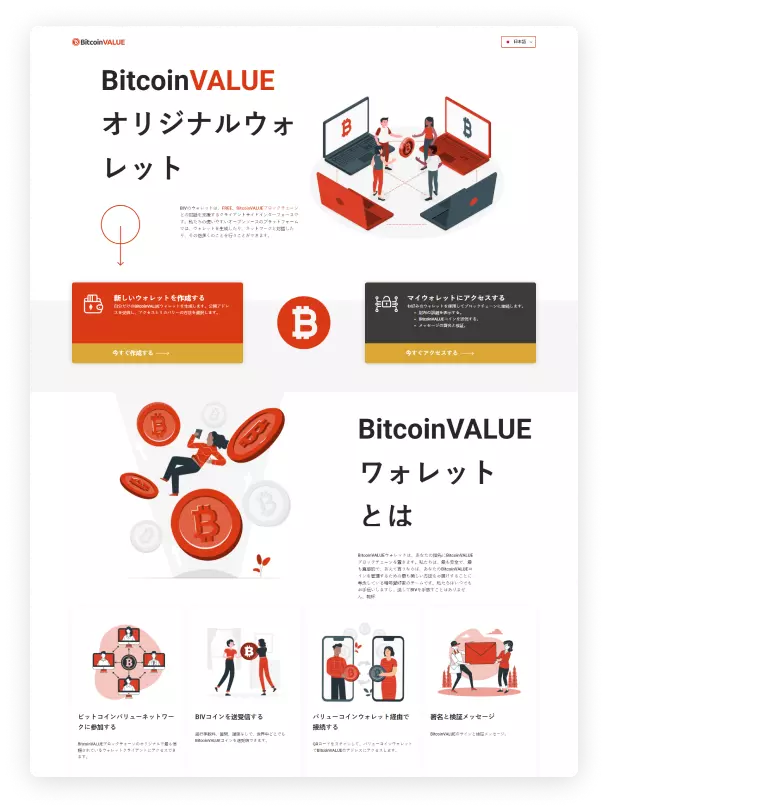 The Solutions
As time being the high priority criteria, Ekoios proposed our white label crypto wallet as the defined solution. The time-to-launch for the Bitcoin VALUE wallet then got shortened to 8 weeks.
As requested, we adapted and streamlined the app with three focal deliverables: CORE, WEB, and MOBILE APPLICATION.
The BitcoinValue CORE was designed to help users join the BitcoinVALUE network and power instant payments to anyone, anywhere in the world.
The web-to-mobile adaptation allowed users to have an "on-the-go" experience on any device: desktop, Android, iOS.
Here are the highlight features of the BitcoinVALUE wallet to streamline and secure crypto transactions:
Instant wallet connection
Fast token transfer and receipt
Detailed receipt & transfer transactions in real-time records
Support multiple wallet setup
Following that up, the Ekoios development team applied client branding to the pre-configure UX/UI, including their fonts, color code, images, etc.
The Results
Ekoios supported Blockchain Japan to launch both web and mobile BitcoinValue wallet apps within the 8 weeks time-bound. Upon going live, the app received a 4-stars overall rating on iOS.
The success of the wallet app is a living testament to Ekoios's relentless efforts in providing the best solution to our clients. The project strengthens our partnership and creates new collaboration opportunities on the horizon.
🔎 Looking for something similar?
Technology Stack
ReactJS

React Native

NestJS

MongoDB