Announcements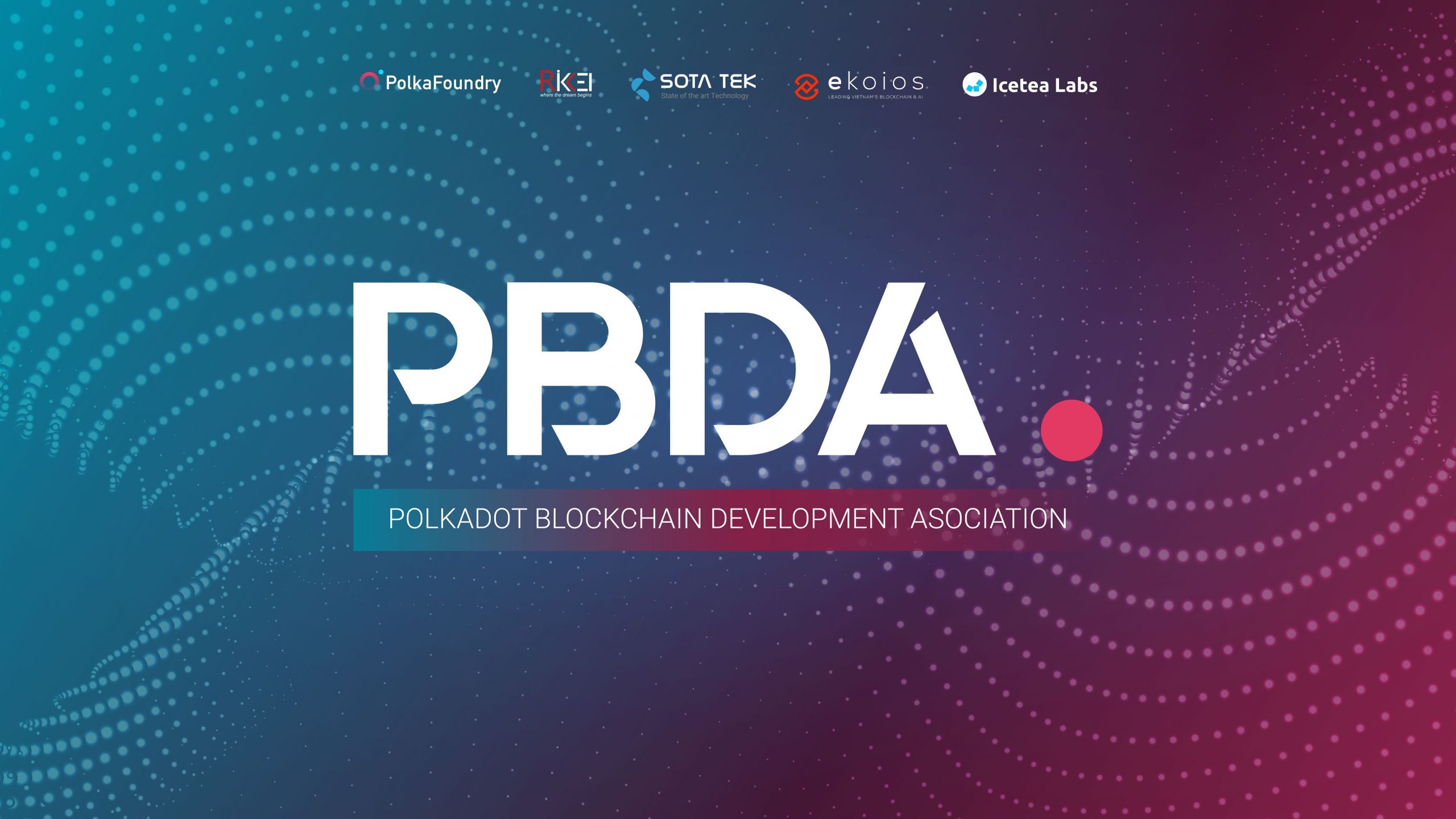 Initiated by Ekoios, PolkaFoundry, Rikkeisoft, and Sota Tek and backed by 2,000 experienced developers, The Polkadot Blockchain Development Association (PBDA) will invest in researching and developing a large and high-quality developer resource specializing in building decentralized applications in the PolkaFoundry ecosystem.
HANOI, April 16, 2021 – Aiming to further research and blockchain development projects, Ekoios, Rikkeisoft, Sota Tek, and PolkaFoundry signed a memorandum of understanding (MOU) outlining the establishment of the Polkadot Blockchain Development Association (PBDA), marking a milestone in the partnership between the four parties.
Mr. Truong Hong Thi, Founder & CEO of PolkaFoundry, Chairman of PBDA shared: "As a one-stop production hub for DeFi & NFT applications on Polkadot, we established PBDA with the mission of not only contributes to the growth of the Polkadot ecosystem but also wishes to support all other blockchain projects that wish to the involved in the Polkadot Network in the journey from building strategic planning, product development to implement in real life. PBDA will become a reliable place for first-rate Polkadot developers to assist new Polkadot projects to solve any obstacles in developing decentralized applications on the Polkadot ecosystem without any fuss."
According to this MOU, all four companies will contribute both human and technical resources to find, train, and build a team of high-quality developers. The team will actively work as a part of the developer hub for new blockchain projects being created in the Polkadot ecosystem as a whole or in the PolkaFoundry platform specifically. Ekoios along with PolkaFoundry, Rikkeisoft, and Sota Tek have agreed to form a team of at least 50 qualified developers (during Q2/2021), who will be trained by professionals and technical experts from each of the four companies.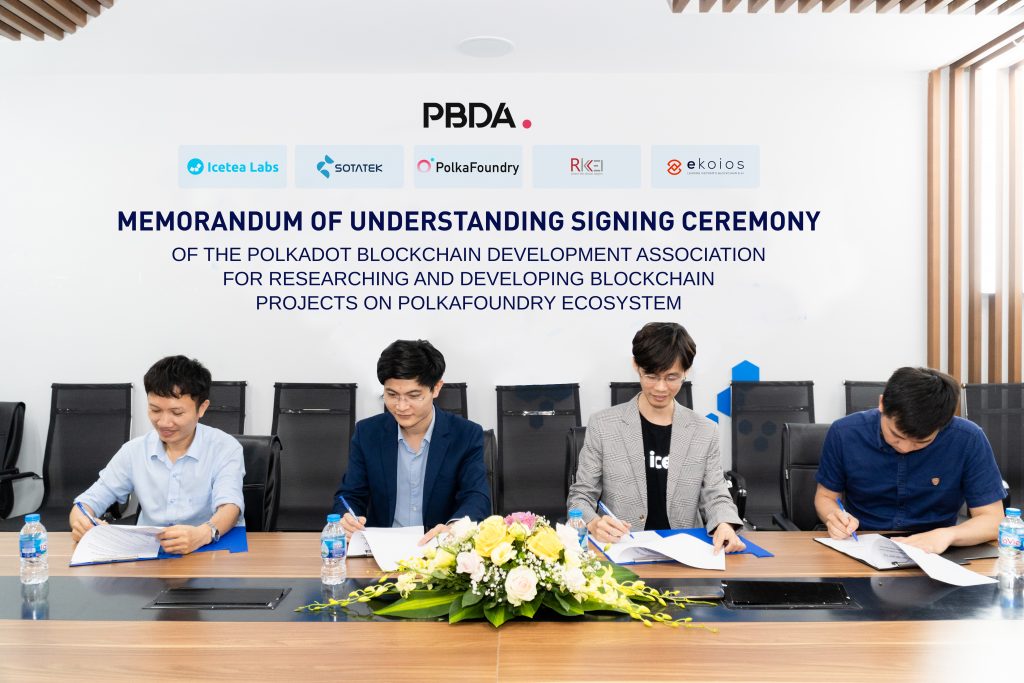 From left to right: Mr. Do Dinh Dong – CEO @ Ekoios Technology, Mr. Phan The Dung – CEO @ Rikkeisoft, Mr. Truong Hong Thi – Founder & CEO @ PolkaFoundry, Mr. Luu Chung Tuyen – CEO @ Sota Tek
Sharing a similar perspective, Mr. Do Dinh Dong – CEO of Ekoios Technology claimed: "as a pioneer company in the field of Blockchain, Ekoios has been developing a lot of blockchain products for customers. By joining the PBDA, we will work with other members of the association to dig deeper and further to make blockchain technology even more developed while simultaneously bringing Vietnam into a world-class blockchain development center."
PBDA is supported by more than 2,000 professional and experienced developers who have already implemented various international technology projects. Therefore, it was established with the expectation of becoming a development center capable of incubating and building blockchain projects on Polkadot with ease and professionalism. Ultimately, it will serve to build not only the greater Polkadot ecosystem but also the diversity and sustainability of the PolkaFoundry platform.
About Ekoios
As a leading IT corporation, Ekoios is a team of experienced software engineers, who are highly capable of developing high-tech products for global clients from startups to Fortune 500. The so-called Silicon Valley of Vietnam has approximately 20 years of experience in providing IT services to some of the most well-known enterprises. The team now focuses on helping startups and enterprises harness the power of AI and Blockchain by universalizing high-tech products and bringing them into real business applications.
Get the best insights to your inbox
Sign up today and we will email you the latest articles every week
I would like to receive communications about Ekoios tailored to my interests and preferences, including latest news about products, services, events and promotions. For more information, please see our Privacy Policy.
Get the best insights to your inbox
Sign up today and we will email you the latest articles every week
I would like to receive communications about Ekoios tailored to my interests and preferences, including latest news about products, services, events and promotions. For more information, please see our Privacy Policy.