Announcements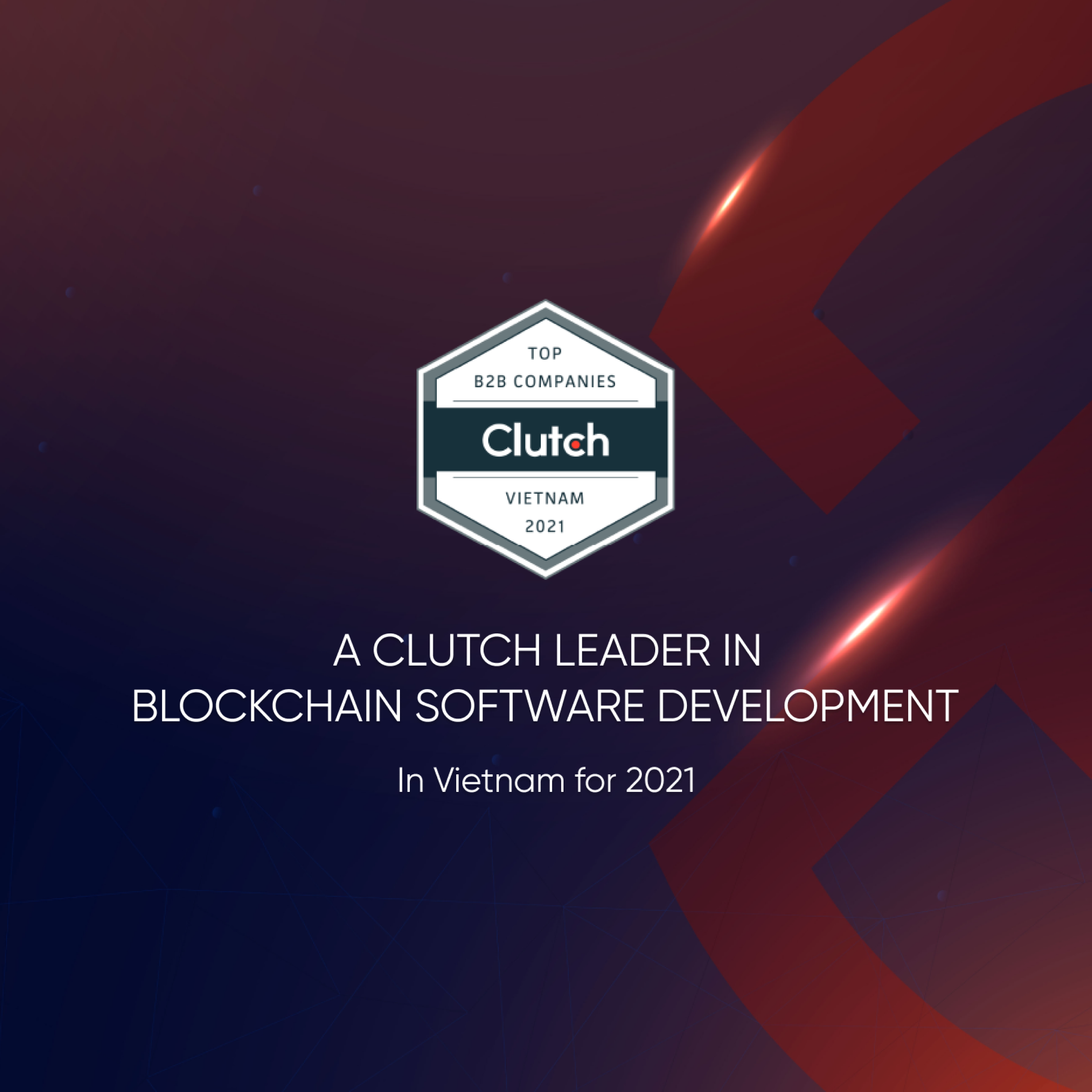 [HANOI, Vietnam, Oct 4, 2021] Ekoios Technology was proudly awarded a spot in the Clutch Leader list of leading B2B service providers in Vietnam for 2021.
The list included 78 businesses from across Vietnam providing various B2B services ranging from custom software development to mobile app development, IT staffing, and marketing services. Ekoios firmly secured the leader in the Blockchain Software Development category. 
"We are humbled by this honor, and it is truly a testament to the relentless effort and dedicated service we offer to our clients. We have strived to surpass our client expectations on every project we deliver, and we will continue to do so. Ekoios is here to help businesses in ripping full potential benefits of blockchain technology." – said Ekoios Co-founder & Chief of Business Development, Ms. Nikita Ngan Nguyen.
Ekoios was founded in 2015 with only a few members and has since grown substantially. And now, as a leading IT company, Ekoios contributes to the growth of Vietnam to become the world-class destination of high technology. Ekoios has completed over 200 projects from concept to delivery for more than 50 clients globally, focusing on Blockchain, AI, Live-streaming, and custom software solutions saving at least 30% over in-house development. Ekoios's ultimate goal is to empower startups and enterprises in harnessing the potential of AI and Blockchain by democratizing high-tech solutions and bringing them into real-world commercial applications.
The Clutch research team selected these companies based on their ability to deliver high-quality work for their clients. Each company is grouped into one of four categories based on their specific services and then organized by their Clutch rank
"These companies stand out because of the positive feedback their clients shared with the Clutch team. The quality of their verified reviews shows that these companies know how to deliver exceptional work to their clients," said Clutch Founder Mike Beares."As more companies highlight their leadership in the industry and build their online reputation through third-party reviews, I hope the process of finding the right service provider becomes easier for business decision-makers." 
To access the complete Clutch list of best B2B service providers in Vietnam, visit here 
ABOUT EKOIOS
Founded in August 2015, the company now has over 160 employees and three offices in Hanoi, Japan, and the United States. With hundreds of high-quality delivered projects for worldwide clients ranging from startups to Fortune 500 companies, we excel in blockchain software development, web applications, mobile applications, and artificial intelligence. As a rising IT company, we contribute to Vietnam's development as a world-class high-technology destination. 
Contact
Ms. Tam Ly | tam.ly@ekoios.vn | +84 979 940 786
ABOUT CLUTCH
A B2B research, ratings, and reviews firm in the heart of Washington, D.C., Clutch connects small and medium businesses with the best-fit agencies, software, or consultants they need to tackle business challenges together and with confidence. Clutch's methodology compares business service providers and software in a specific market based on verified client reviews, services offered, work quality, and market presences.
Contact
Sara Philibotte | awards@clutch.co | 202-609-9922
Tagged with:
Blockchain
Software Development
Get the best insights to your inbox
Sign up today and we will email you the latest articles every week
I would like to receive communications about Ekoios tailored to my interests and preferences, including latest news about products, services, events and promotions. For more information, please see our Privacy Policy.
Get the best insights to your inbox
Sign up today and we will email you the latest articles every week
I would like to receive communications about Ekoios tailored to my interests and preferences, including latest news about products, services, events and promotions. For more information, please see our Privacy Policy.